Before seeing how to Deploy, let us see what HCX is. VMware HCX (Hybrid Cloud Extension) is one of the incredible products by VMware, It is designed to help you ease your workload rebalancing, application migration across data centers both on-prem and Cloud.
Features
Types of Migrations
HCX offers multiple types of migrations, How about a quick overview of two of the most used types.
HCX Bulk Migration
Bulk Migration uses vSphere Replication concept to Virtual Machines from Source to Destination
This can be scheduled with ease according to you.
Although when the failover begins at the source site there will be a service interruption, which is equal to reboot.
HCX vMotion
It is the same vMotion that is used on vCenter to move your virtual machines.
There is no Service interruption on the Virtual Machine while using HCX vMotion
For more details about other types of migrations provided by HCX check out  HCX Documentation
Deploy HCX on VMC on AWS side
Login to your vmc.vmware.com
Select your SDDC
Go to Add Ons and Click Open HCX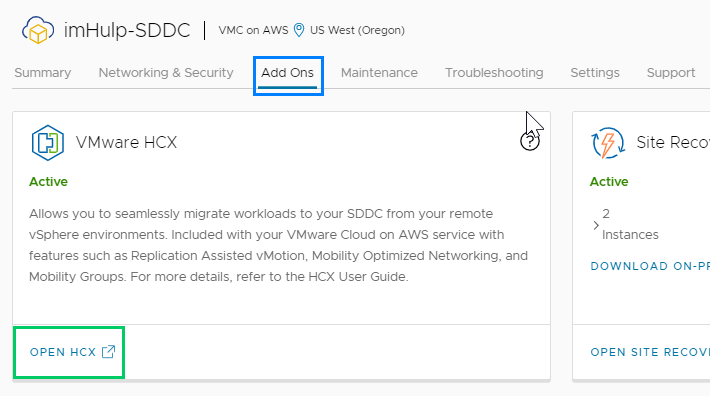 Hit Deploy HCX and Confirm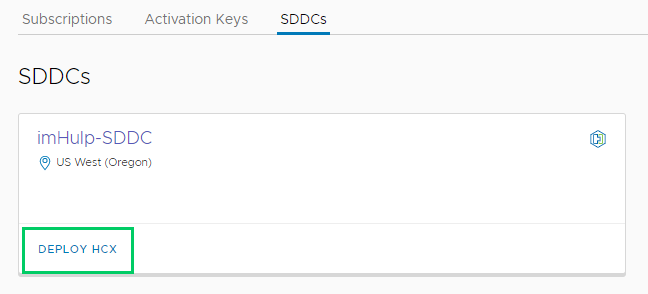 It will take few minutes to deploy and this completes HCX deployment on VMware Cloud on AWS side.
We will start with on-prem HCX deployment, Once the Deployment is finished on the VMC side.
On-prem HCX deployment
You will see 2 option on the HCX deployment page, Open HCX and Undeploy HCX
Hit Open HCX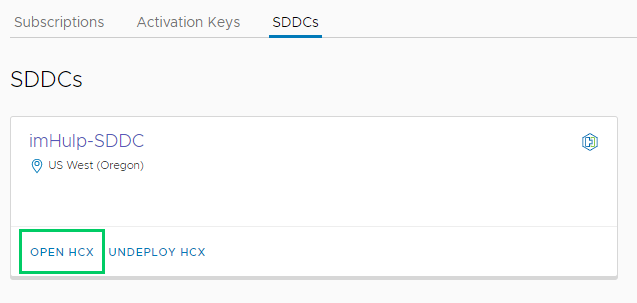 Log in with your [email protected] credentials
Go to the support tab on the left pane and click "Request Download Link"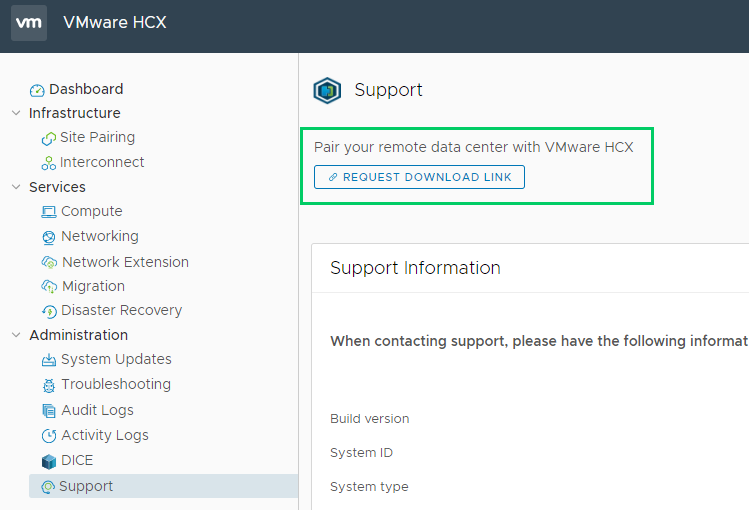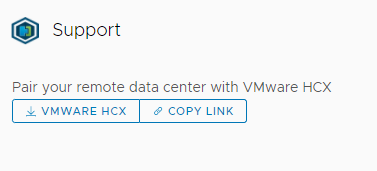 Download or copy the Link for HCX Connector, which we will be deploying on our on-prem vCenter.
Now next steps are to login to your on-prem vCenter and deploy the HCX connector OVA file which we downloaded, While deploying please make sure to select the correct which has all the required ports open. To know the required ports please refer HCX document or below Image.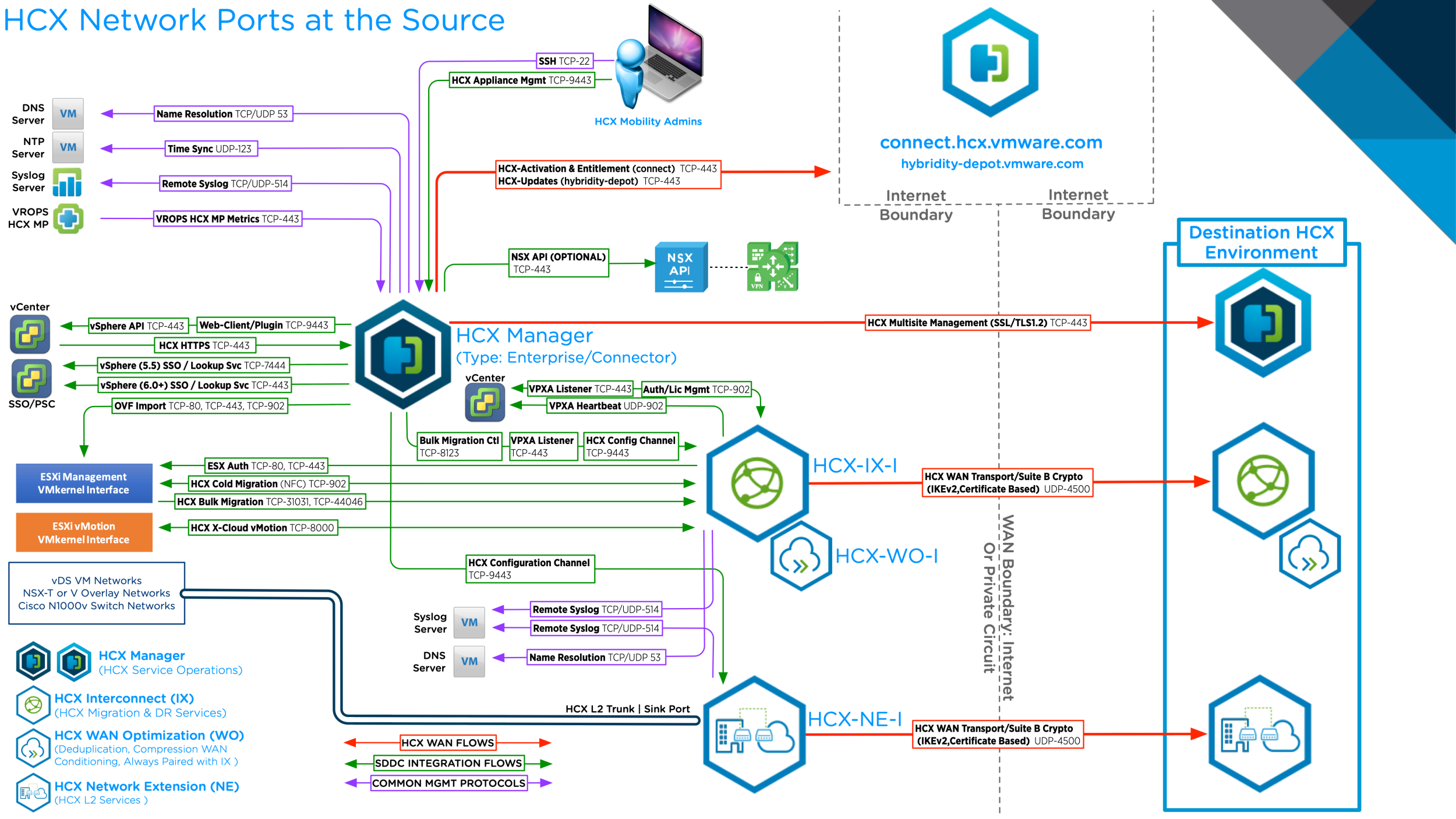 Login to your Deployed HCX on on-prem
https://on-prem-hcx.vcenter:9443
And follow This
We have successfully deployed HCX on VMC on AWS and on-premises Data Center.